Welcome to the Web Site of the IPHC!!!
CALLING ALL VOLUNTEERS! Are you passionate about paint horses and the horse industry? If so, the Iowa Paint Horse Club is looking for you to be a part of our Board of Directors in 2017! The IPHC hosts year-round events, all the while working to promote the American Paint Horse in our state. Join us and see how a great club, with great people brings great events to other horse enthusiasts! Please contact Kim Kass kak12500@aol.com 319-984-6950 to volunteer.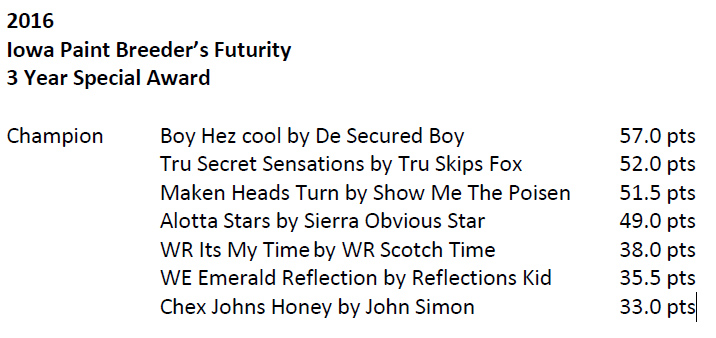 Blue Ribbon Saddles and 2 Blue Ribbon Headstalls for 2016 Hi Points!!!!

Divisions are as follows:
Hi Point Open Horse – Blue Ribbon Saddle
Hi Point Amateur – Blue Ribbon Saddle
Hi Point Youth – Blue Ribbon Saddle
Hi Point Novice Amateur – Blue Ribbon Headstall
Hi Point Novice Youth – Blue Ribbon Headstall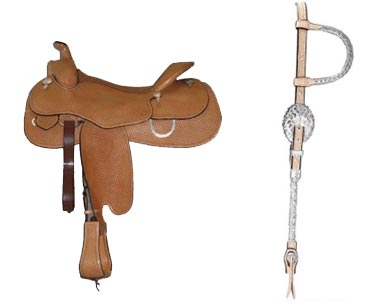 Walk Trot Divisions will receive their normal Hi Points.
Youth with still be split 13 & Under and 14-18 for awards.
Whichever division wins the saddle, that person will not receive the regular Hi-Point award, but the other division will.

*If you win the saddle, this will be your only year-end award for that division.
You will not receive an award for each class.

To qualify, you must show to a minimum of 4 classes in that division to ½ the judges and show on at least 3 different weekends for the year.
You MUST be an IPHC member before your points will start accumulating.
For Open – Owners & All Exhibitors must be members, in order for points to count.

2015 Membership Requirements for APHA-Approved Competitions
For more information, click on the link below:
http://apha.com/news-landing/news-details/take-care-of-2015-apha-membership-requirements-to-avoid-competition-hiccups
IPBF Eligibility Lists and Information Letter are
now on the

Breeder's Futurity tab

.
Please read the Information Letter and check the eligibility of your horse(s).
Membership
Please be sure to read the Show Rules and Regulations posted as Membership Rules in the Membership tab, which were revised November, 2012. The main change and point of interest is number 5 under Requirements for Year-End Awards. Please note that to be eligible for a year-end award, a horse must be shown in the class to a minimum of one-half of the judges offered PLUS must show at a minimum of three weekend shows. In other words, showing at only the Memorial Day Classic and State Show will not qualify for a year-end award. This change was implemented to prevent an exhibitor from coming only to IPHC's two biggest shows and being able to receive a year-end award without supporting at least one smaller show. If you have questions, please feel free to contact one of the Board members.

Please remember to pay your membership fees as soon as possible. This will assure you receive all Iowa points for year-end awards, along with continued receipt of the Roundup and voting eligibility at the general membership meeting. Do it now and be able to forget about it for the rest of the year! If you have a website, remember that paid IPHC members get a link FREE on the IPHC website during the calendar year of payment. What better way to promote your stallion, horses, farm or business?!

Membership due to expire???
Get your membership application here.